KALAMUNDA CHAMBER OF COMMERCE BUSINESS EXCELLENCE AWARDS – EXPRESSIONS OF INTEREST OPEN SHORTLY
Now in its 15th year the 2021 Business Excellence Awards is the flagship event on the Kalamunda Chamber of Commerce's annual calendar.
The Awards recognise success, exceptional skills and innovation within the greater Kalamunda business community.
The Awards represent an opportunity for business to showcase their achievements and set goals for future business planning.
The Awards are a time to acknowledge, recognise and reward the outstanding businesses and business people within our community and to celebrate how we work together to elevate Kalamunda as an excellent place to do business.
This year's award categories are still under review but as a guide, prior year's awards covered:
NEW BUSINESS OF THE YEAR (Less than two years old)
MICRO BUSINESS OF THE YEAR (1 – 4 employees)
SMALL BUSINESS OF THE YEAR (5 – 20 employees)
MEDIUM/LARGE BUSINESS OF THE YEAR (more than 20 employees)
COMMUNITY SPIRIT AWARD
OUTSTANDING CUSTOMER SERVICE AWARD
STAFF TRAINING AND DEVELOPMENT
ENVIRONMENTAL BUSINESS OF THE YEAR
EMPLOYEE OF THE YEAR (nominated by businesses)
KALAMUNDA FARMERS MARKET – BEST STALLHOLDER
PRESIDENT'S AWARD
TOURISM BUSINESS OF THE YEAR
BUSINESS WOMAN OF THE YEAR (nominated by the community and businesses)
YOUNG ENTREPRENEUR OF THE YEAR AWARD
Entry to the 2021 awards scheme is open to all businesses that operate within the City of Kalamunda boundaries, including non-for-profit organisations. Businesses need to have been in operation for at least 12 months to be eligible. You do not need to be a member of the Kalamunda Chamber of Commerce to enter the awards. However, entry to the awards is free for Chamber of Commerce members.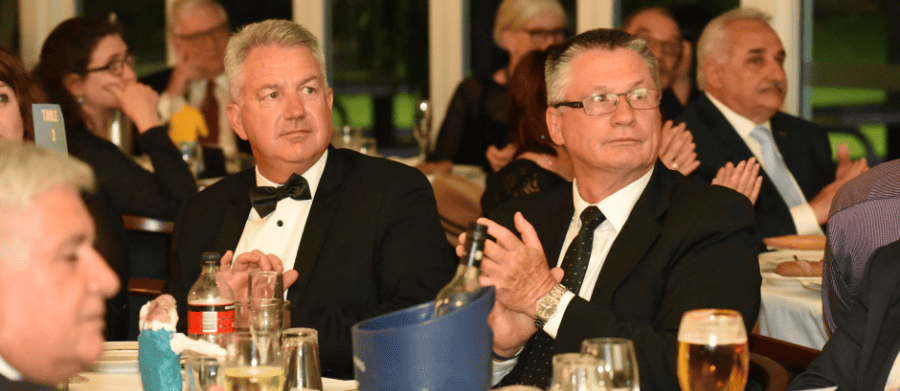 We have created this online tutorial to assist you to prepare the best submission you possibly can.
Our panel of judges is selected from various businesses and business support organisations. They are unbiased professionals who volunteer their expertise to judge the submissions. We hope you dazzle them with your entries this year.
Winning an award can be incredibly beneficial to your business, which can be used to elevate your organisation and employees above your competitors. All winners receive a plaque and editorial coverage with our media partner Echo News. The Chamber will also promote your business via our various channels. So what's to lose?
For further enquires, please contact our manager Judy Houlahan on 0487 431 361 or at manager@kalamundachamber.com