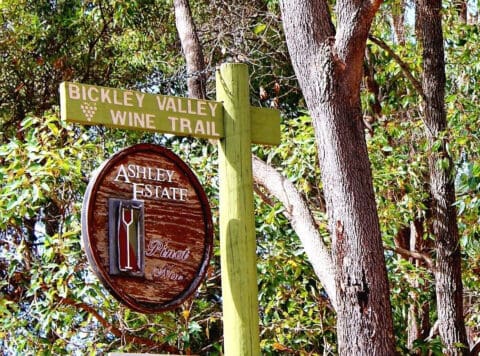 The vineyard, nestled on the floor of the Bickley Valley, was established in 1988 and is, exclusively, a Pinot Noir vineyard. Currently 0.8 ha are under
vine (3000 vines!); vintage occurs between mid-February and mid-March (typically end Feb.) and wine is made under contract. The wine spends 10 months on
oak and is released at 2 – 2.5 years of age.