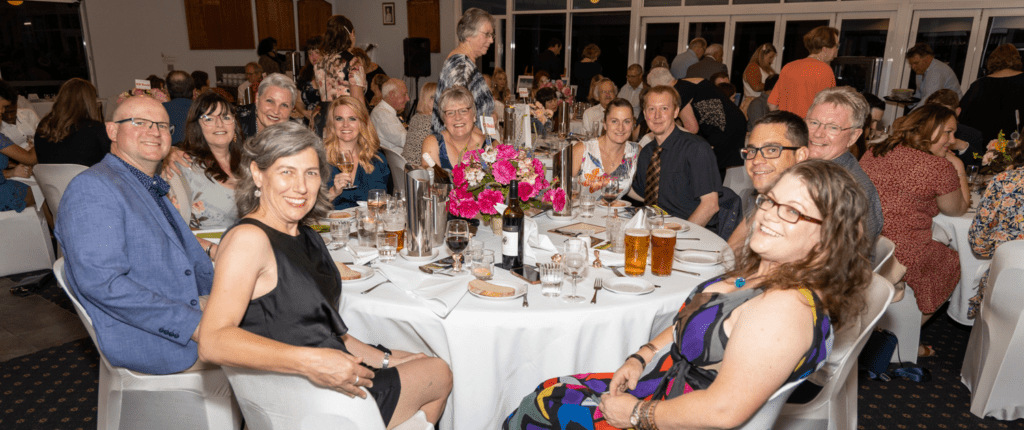 Explore The Award Categories
Whatever activity you are involved in, you'll find an award category that fits. You can nominate yourself, your business or entity, or any other person or entity for a specific award or for multiple awards.
The categories have been chosen to offer different measures of excellence. From artists to plumbers, health professionals to winemakers, the awards are as diverse as the activities within the City of Kalamunda
Nominate yourself and/or another outstanding local enterprise
Excellence in Sustainability
This award recognises an entity which has demonstrated a commitment to sustainable operational practices and is working to reduce the impact of it's operations on the environment
Excellence in Innovation
This award recognises outstanding local businesses for their innovative
solutions, practices, new methods or technologies, engaging new trends or
new frameworks to improve business processes and output.
Excellence In Tourism, Hospitality & Events
This award recognises a business for their outstanding contribution to local tourism and events
by providing a unique experience for locals and visitors to our community. This
includes food & beverage venues, accommodation, wedding and event venues and tour
operators, tourist attractions etc.
Excellence In Retail
This award recognises those bricks and mortar retail businesses in our community
that have gone above and beyond to offer customers a superior shopping
experience, maintain a high level of store presentation and value the commitment
to their staff
Excellence In Digital Marketing
This award recognises entities with an outstanding achievement in using digital marketing channels to find and engage customers, increase sales and grow their business.
The award will be presented to an entity with a strong online presence creative use of social media
Excellence in Creativity
The primary focus of this award is to acknowledge and celebrate individuals or businesses dedicated to a
creative enterprise in our local community. This includes, writers, artists, artisans,
photographers, musicians, performers, exhibitors etc.
Outstanding Not-For-Profit
This award recognises the outstanding business practices of a local
not-for-profit organisation, where a positive social impact is at the core of its
purpose to improve the local community.
Outstanding Personal Services
This award recognises a local entity providing outstanding personal services in the areas of personal care, fitness, training, beauty and similar services
Outstanding Professional Services
This category recognises the vital organisations that deliver exceptional services in
our community. It is open to service providers in health, financial, property, legal,
engineering, planning, surveying, learning etc
Outstanding Trade Specialist
These important businesses keep our community in operation. This award
recognises trade businesses that require on the job or tertiary level training. This
includes carpenters, car or bicycle mechanics, electricians,
landscapers, plumbers and builders.
Outstanding Food & Beverage Enterprise
This award focuses on celebrating the very best in local retail food & beverage venues and recognises, quality, food service and an overall outstanding experience for locals and visitors. This includes restaurants, cafes, pubs, take-away, food trucks etc.
Outstanding General Industrial, Freight or Logistics Enterprise
This award celebrates entities involved in general industrial activities including manufacturing, fabrication, assembly, and freight and logistics services. Businesses in this category would expected to demonstrate outstanding customer satisfaction and reliability.
Outstanding Local Product
This award focuses on our local producers and manufacturers and celebrates
their efforts to create and market a product in our unique hills environment. This
award recognises locally made products that offer a point of difference from
their competitors. This includes but is not limited to: home & garden, beauty
wellness, fashion & lifestyle, horticulture, food & beverage etc.
People's Choice Award
Your favourite entity operating in the City of Kalamunda. Nominees are selected by our sponsors and are subject to a popular vote. The winner will be the enterprise attracting the greatest number of votes. Anyone living in the City of Kalamunda is eligible to vote.
Business Person of the Year Award
This award is given to an individual who has displayed continued community engagement, success and enterprise over the year. Nominees for this award will not be required to make a Pitch or final submission but may be contacted directly by the Judges
Mayor's Award For Community Activation
This award celebrates a person or an entity which has excelled in community activation. This could be a one-off event or an ongoing program which helps build relationships and trust, addresses local needs and mobilises the community. Nominees are selected by the Executive Team at the City of Kalamunda and judged by the Judges.
Chairperson's Enterprise of the Year
This award is given to an entity that may not fit into one of the other categories but has made an outstanding contribution to economic and/or social development in Kalamunda. Nominees and the winner of the award are selected by the Executive Committee
Business Station Emerging Enterprise of the Year
This award is given to a newer, nominated enterprise that is considered to have outstanding future potential. The award winner is selected by Business Station from all nominees in all categories
Nominate yourself and/or another outstanding local enterprise