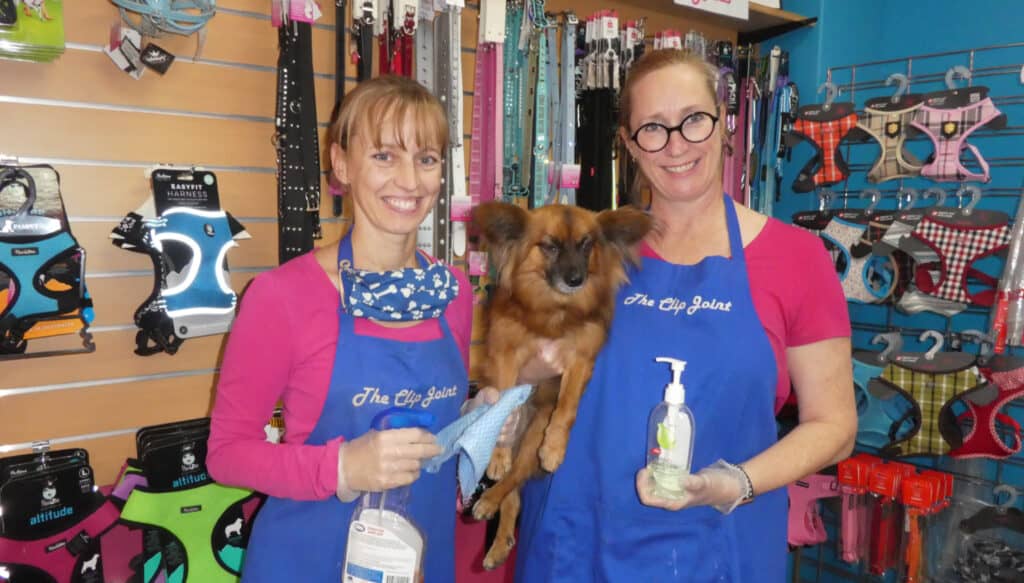 Here is another wonderful guest post, this time from Sara and Claire from The Clip Joint:

Like most business owners, Covid19 presented us with a scary time. Lots of time and emotional energy was spent keeping ourselves informed and up to date with cases, restrictions and how this disease was going to affect our business. We were worried about our children, parents, customers, staff and ourselves.
Every time we looked at social media or a newsfeed we were confronted with a lot of negativity which began to take its toll on us. Still, we needed to put on a brave face and open our business while we still could, even though we were scared to be at work. We quickly put safety procedures in place to make us, our staff and our customers feel safer while we kept our doors open.
We watched as one by one the businesses around us closed down and waited for the inevitable, being shut down ourselves. But it didn't happen. We've worked very hard over the years building up a loyal customer base and it's times like this that you really see that hard work pay off, with only two customers cancelling their appointments due to Covid19. We love our customers and are forever grateful for the loyalty and support they have shown us and the trust they have put in us. They kept us in business.
Whenever we are faced with negativity, we try to match it with positivity. This tactic instantly changes our mindset and Covid19 was no exception. Sick of being bombarded with all the negativity on the internet, we asked our customers to send us their favourite dog photos to fill the internet with doggie love and started a daily "DOG OF THE DAY" post on our Facebook page. We have been inundated with gorgeous and funny pet photos. It seems our customers really needed to start the day with something to make them smile too, as it is still going strong three months later.
We also saw Covid19 as a great opportunity to look at ourselves and make changes. We are never complacent or take our business and customers for granted and are always prepared to make changes and adapt. Crisis makes you stop, look, think. How can we be better? What can we learn? What can we change? We still have a thriving business but others don't. What can we do to help? BUY LOCAL of course and BUY AUSTRALIAN.
We still had an income, so we bought the things we had been meaning to buy from our neighbouring businesses, including a LOT of coffee! With no markets on, we contacted stall holders and bought pet accessories from them to sell in our shop. Although we already stock a number of local and Australian products, we knew we could do better. We want to make an even bigger effort to support Australian industry and have decided it is time to put a major focus this.
Now, more than ever SUPPORT YOUR LOCAL BUSINESSES and BUY AUSTRALIAN!!!