How things can change so quickly!
My name is Eleanor and I am a cake decorator. I have enjoyed being part of people's celebrations for over 30 years. As a small business making custom cakes for occasions such as birthdays and weddings, the COVID-19 restrictions had a profound impact on my business. As the restrictions limiting gatherings were announced, almost immediately most of my customers were in contact to let me know they had to cancel their parties or postpone their wedding. Fortunately, some decided to have a cake despite the party being cancelled. I really felt for the brides, especially those who were to get married in the next couple of months.
I was fortunate my business could still operate. For almost two months there were very few orders, however COVID-19 doesn't stop birthdays! I found people were ordering custom cakes for milestone birthdays to celebrate with their family at home even though they couldn't have a party. During this period, I took on a lot of small orders to cater for smaller gatherings.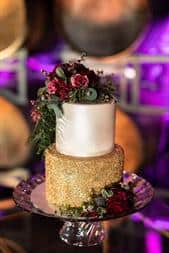 As a small business working from home, I had to be mindful to follow stricter health guidelines. I also offered to deliver cakes to make it more convenient for people who didn't want to leave home.
Since the easing of restrictions on gatherings, I have had numerous enquiries and orders, many of these are new customers! Customers who have ordered cakes have told me how much they are looking forward to catching up and celebrating with their loved ones, as it has been a long wait.