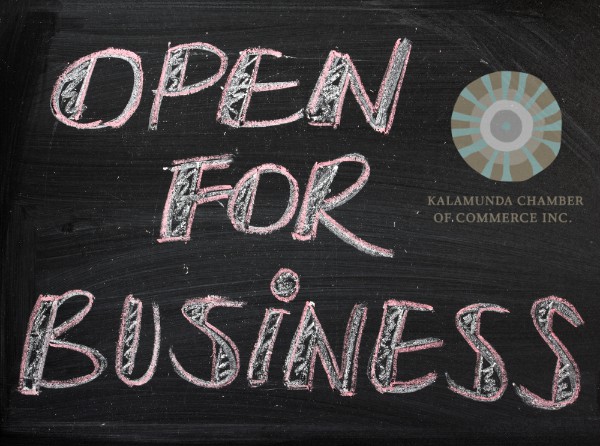 Steady, steady…GO!

I can't help but think of a horse race when I hear reports that businesses may open again soon. Everyone is waiting, patiently, anxiously and as soon as the starter bell goes, business owners will be expected to rush out the gate to open their doors.

But let's face it, we all know that reopening your business does not happen overnight. Not forgetting that the business you reopen may be very different to the one you closed some weeks ago. Some of you may be mourning the business that has taken you years to build and others may have completely morphed their business into something new just to survive. One thing is for sure, we now live in a new world. People have been forced to find new ways to work. Alternative and even challenging ways. With change comes a new horizon, and while this is not the Industrial Revolution, we must all learn to adapt and progress just the same.

Is it possible that you have been presented with an opportunity?An opportunity to re-evaluate your business. And remember all those great ideas you've had for your business over the years? Well now might be a good time to implement them and get creative. In fact, in this environment creativity is the new skill set in demand.These new-found problems you're facing need relevant solutions. Have you considered how to make your business COVID-ready for customers? How will you limit crowds, ensure social distancing, enforce a militant cleaning regime and support the new COVIDSafe app? On the flip-side, you may have found that closing the doors and serving your customers online has become a viable alternative. Certainly, one thing is for sure, we can't go back to our old ways. That would be a missed opportunity. We need to take what we have learnt from this period in history and pivot business towards the new norm.

Working in isolation to form new solutions can sometimes be frustrating, so why not reach out and find a `business buddy' in our community, in Australia or globally for that matter.Is there a business or entrepreneur whose business savvy you admire?Then reach out and give them a call.You never know, through collaboration, enlightenment may come.It will also be comforting to know you are not the only one searching for answers.

The Kalamunda Chamber of Commerce (KCC) Executive Committee are all local business owners and happy to chat with members and non-members.KCC is promoting the viability of our entire business community and strongly encouraging a `shop local' mentality.The KCC Executive Committee is also offering all business owners a free business health check. To find out more simply contact KCC President, Jon Elbery, 0418 922 828.

If COVID-19 has given us anything, it is time to reflect. So, I urge you to plan, rethink, retrain, be bold, get creative and embrace transformation. Look further and learn new things, especially in the technology and environmental sectors.Think critically about your business, your staff, your customers and your own well-being. This is your time to make real change, so when the Government sounds the starter bell you'll be ready and excited.
"Every moment is a fresh beginning." -T.S. Eliot
Judy Houlahan
KCC Manager