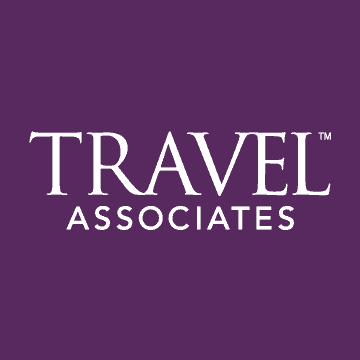 Spare a thought for Lee-Anne Winn from Travel Associates in Kalamunda.
Very few industry sectors have been hit as hard as the Travel and Tourism sector. From hotels to airlines and travel agents, they have seen the lockdown restrictions decimate their businesses. When Covid hit earlier this year many Australians found themselves stranded overseas desperately trying to return home. As travellers battled with their airline direct and internet bookings to reorder their plans, they quickly realised the major advantage of booking travel through an agent. Lee and her team spent weeks negotiating with carriers to bring travellers home but also handling cancellations and refunds – most of which generated no revenue whatsoever for the travel agents. This is her story:

WOW!
What a year 2020 has been so far and not in a good way! On 1 January 2020 we could never have imagined living in a world with closed borders and skies with no planes, yet that is what the travel industry is facing and the hardest part is we just don't know how long it will last.
The travel industry, in particular front line retail travel agents, were amongst the first business to take a hit from COVID. I remember talking to people about it as far back as the Sundowner at Allure back in January, yet we still could not have imagined what was to come.We will also be amongst the last business to come back, as we wait for borders, first domestic and then international to safely reopen and for people to have the confidence to explore this amazing planet again.

The Kalamunda community is such a strong advocate for supporting our local businesses and shopping locally, please keep that in mind when you are making your travel choices over the coming months.You may normally just jump on line and book your domestic travel yourself, where the money goes directly to an airline or sometimes even via China or the USA.Please we are asking you to think about supporting a local agent and making a booking with them.

Prior to COVID retail travel agencies were seeing year on year growth, people who had previously booked online coming back to us,the tide had turned and people were once again realising the value of having a real person look after their bookings.Never was this more evident than in the peak of the COVID border closures, when airlines turned their phones off, websites (if they even had a phone number) turned their phones off. Retail travel agents not only kept their phones on, but worked up to 20 hour days, I personally worked 3 weeks straight, there was not a day that I was not speaking to customers, helping them cancel imminent trips and even more importantly help them get homewhen borders were closing daily and flights were cancelling before our eyes. I've got lots of stories I can tell you over a glass of wine at the next sundowner!But for now I thought I would let my clients do the talking.

Deborah & John Black
"We were holidaying happily in Bali when this horrible pandemic hit. We didn't pay much attention to it at the time thinking it would all go away & things would get back to normal. How wrong we were. Thanks to your message on the Saturday night asking "were we ok" & "had we thought about returning home early" we actually realised how bad the situation was. Then again a message from you on the Sunday morning stating that perhaps we really should come home early because the Australian borders may close & you were able to book us a flight for Thursday. Well thanks to your information we decided to take the Thursday flight & you had it all organised for us with our tickets transferred to that date by the time we returned from breakfast. Efficiency PLUS. Meanwhile everyone else in our hotel were constantly trying to get in touch with their airlines trying to reschedule their flights with no luck. Stressed & upset people everywhere asking us why we weren't worried. Why would we worry as our Travel Agent had organised our flights for us while we were having breakfast & everything had already been done. We can't thank you enough for your knowledge, persistence & care in looking after us at a time that we thought there really wasn't a problem. We recommended to our fellow travellers that in future they really should book through a Travel Agent, someone to fall back on & rely on & then they too could have relaxed & enjoyed the balance of their holiday. A good Travel Agent, namely you, is worth their weight in gold & we would not consider booking a holiday ourselves whether it be local or overseas."
Caitlin and Ewen Harrison, travelling with 3 year old twins
"During her time as our travel agent, Lee-Anne has been absolutely invaluable. Not only has she arranged many unique and well-organised travels for us across Africa and Asia, but she also is the only reason my family are safely in Australia at present.
We live and work in Africa and were informed in late March that our work would allow us to work online if we would like to return to our home countries. Due to Lee-Anne's dedication and knowledge we were able to get out of Malawi with only days to spare before the borders shut. Having made it out of Malawi to Johannesburg, the airline we had booked with closed all flights to Australia three hours before we were set to board. We were stranded in Johannesburg airport with no onward options. There were hundreds of people all in the same situation, all completely frustrated or defeated. Flights were being cancelled to several destinations simultaneously.
We contacted Lee-Anne when this happened, which was 9 pm at night in Australia. She immediately drove back into her office to see if she could organise a way home for us on the next available flight. Within the hour she had managed to secure us 4 tickets on the Qantas flight leaving that night to Australia. There were only 7 tickets left at this stage. Lee-Anne stayed awake and constantly checked in until she knew we were in the air. I am confident that I would still be in Africa now if Lee-Anne had not gone above and beyond with her principled and caring approach. I can't thank her enough for what she did for our family. We will continue to work with Lee-Anne and Travel Associates for any of our future travels."
Of course COVID is the most extreme of times and doesn't happen every day.But things do come up everyday that are much easier if you have a travel agent to look after your booking (Just ask Lee Fox, I'll let her tell you that story!).The old saying is without a travel agent you are on your own, it really is true, except you don't know until the pressure is on and you really need it.

Travel Associates Kalamunda has lost its shopfront due to COVID, I had a team of 5, 4 of which have been temporarily stood down until we are able to book travel again.But make no mistake I am still here, it just looks a little different, for nowI am working from home, working my way through hundreds ( if not thousands) of refunds, cancellations and credits to get the best out come for each of our customers.When borders eventually reopen and we can start travelling again I will work as a mobile agent coming to you, or meeting you in one of Kalamunda's great coffee shops, to help plan your trips.All that we have lost is a building, I am still here and our ethos of being connected to our community and helping people's travel dreams comes true is still here.

Covid has literally bought the travel industry to its knees, so on behalf of the travel agents in Kalamunda I am asking you to please consider booking your next travel, whether it be a trip to Broome or ( when we can) your bucket list trip to Antarctica, or anything in between, with a front line travel agent. For your sake, as well as ours.

Keep Dreaming of Travel
Lee-Anne Winn
Travel Associates Kalamunda
Lee-anne_winn@travelassociates.com
0477 351 543